Libido Fundamentals
What is Libido?
A few simple definitions:
Life Force Vitality Creativity Sexuality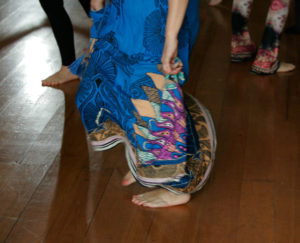 Carl Jung says "Libido is appetite in its natural state"- It is an essential part of our body's natural expression, complicated one moment, ecstatic the next.
The Open Floor Libido programs are an exploration of embodied sexuality using the transformative power of conscious dance as a vehicle for awareness and change. If you have ever felt curious or confused about how to more fully enjoy the fundamental generative, instinctual, biological energies that move within every one of us, then this program is for you.
A Transformative Practice
"The point of Libido programs is not to necessarily create a sexual experience, but rather to create space and embodied awareness for whatever experience of sexuality you are having."
We live in a time where sexuality is, on the one hand, pervasive and casually x-rated and on the other, boxed in with stereotypes and unrealistic expectations. Along the way there is less and less capacity for real meaning and connection. In many ways, dance and sexuality have become almost synonymous in our culture.
To move is to feel and to move freely and authentically makes us look and feel radiant. And yet too often we hide and diminish this powerful part of ourselves in awkward social situations with drugs, alcohol or simply a thicket of limiting beliefs.
Many of us accept a life where our potency is un-tapped and our creative potential unfulfilled. Meanwhile our sexual expression can be more unconscious than conscious. We may find it drives and pulls us, diverting us away from the bigger picture of what we truly want and need.

Through Open Floor dance meditation, we turn this dynamic around. We create a mindful communal, sex-positive, environment in which we explore how the embodied energy of libido moves within and between us. We look at the ways we hold ourselves back or get in our own way.
Libido Fundamentals is a place to practice full embodied engagement with Libido energy, the same energies that you may find in the bedroom (positive and challenging) are available and at play through the dance – it's not about acting out sexually, it is about opening and expanding the passion, creativity and power of Libido into all areas of your life.
The Libido Fundamentals workshops touch on the powerful universal elements involved in feeling, moving, and increasing the ability to fully embody this energy to use it in every facet of your life.
Many participants take these course many times! Libido courses support unapologetic pleasure, and the capacity to experience the transcendent possibilities that whole-hearted libido can offer us.
This workshop is OPEN TO ALL: couples or individuals, virgins and experienced lovers, heterosexual, homosexual, transsexual, queer, and all combinations therein. In short, anyone with a body!